In this week's episode of Extra Paycheck Podcast we'll be talking about things that occurred in 2015 and about what's coming up in 2016!

Also available on: iTunes | Stitcher | Tunein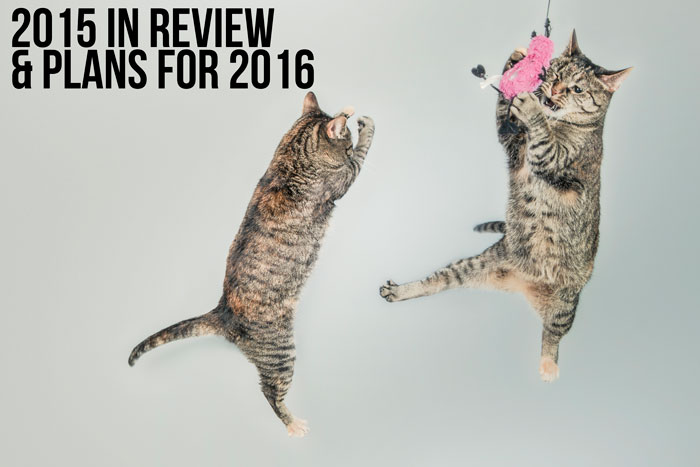 I can't believe another year is (almost) behind us.
2015 has been probably the most productive year of my online marketing venture. I call it a "venture" because when I first discovered the concept of online marketing back in 2007 I never imagined that I'll still be doing it in 2015. It's not that I didn't believe in the concept or that I didn't see the potential, I just thought that only a select few can enjoy the freedom of working from their computer and making a living out of it.
Now I understand that it isn't for the select few. I think that anyone can succeed online as long as they put in the required effort and time. This is where most of us fail though, this is also where I have failed more than once. By nature, we're seeking instant gratification. We would rather get paid $10 per hour today than potentially get paid $100 per hour a few years down the line. We'd rather spend $10 on a Mocaccino and a muffin almost every day rather than invest $10 per month into our website. We would rather look for a quick cure rather than put in a little extra effort in order to prevent the decease. But we shouldn't be that way and the sooner we realize it – the better.
Extra Paycheck 2015
As you may already know, 2015 was a big year for Extra Paycheck Blog. I've redesigned the blog completely to make it look and feel more updated. More importantly, I spent a lot of time making the site more effective for the reader, faster to load and easier to navigate. I've spent a lot of time creative content that I am fully proud of.
In April I launched my show, The Extra Paycheck Podcast. I also promised my listeners that I would release a new episode every single Monday, so far I haven't failed. This is episode #40 and and as usual, it's being released on Monday. Finding guests for the show proved to be a lot harder than I thought but the reward is huge! I got to meet a lot of amazing people with amazing stories. I am sure the listeners have also learned quite a few great things from these entrepreneur interviews.
In 2015 I've had more people visit this site than in 2008-2009-2010-2011-2012-2013-2014 all put together! This is (in my opinion) direct result of consistency and good content. If I haven't been very consistent with new blog posts I've been super consistent with my podcast episodes and people seem to value that (who would have thought, right?).
Just scroll up and listen to the full episode (it's only 15 minutes long) to hear the rest of 2015 review.
Extra Paycheck 2016
This new year is coming fast and it's coming strong. I've already have my New Year's resolutions figured out and I even started working on some of them. I will aim to create more content. I will keep on posting new podcast episodes.
More importantly, I am going to be more transparent with my you, my reader and my listener. Since I mostly concentrate on affiliate marketing I will be posting a few case studies just for you. I will build a brand new sites and as I am building and growing it I will be sharing the progress with you. I'll explain how I do the things I do and why I do them. I will publish reports on traffic and income of these new sites. My main point here is to show you that it is still very possible to make money online and to show you how you can do the same.
I will be traveling to South East Asia from February to May so I am not quite sure of all my logistics and working schedule but I will do my best to create more quality content than I ever did before so stay tuned 😉
Make sure to listen to the full episode.
On that, Happy New Year and I'll talk to you in 2016!
You can subscribe to the Extra Paycheck podcast and review it on iTunes.
If you do have any comments or question, please do use the comment form below!
– Alex