In this episode of Extra Paycheck Podcast I am joined by Jesse Lakes, an inspiring entrepreneur, co-founder and CEO of GeniusLink.

Also available on: iTunes | Stitcher | Tunein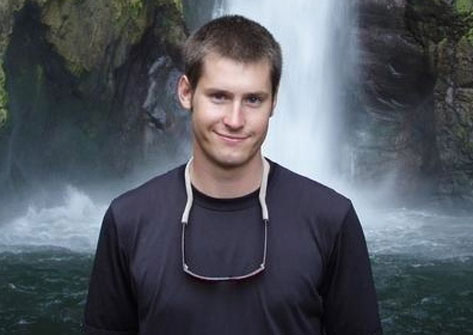 Jesse Lakes started building websites where he would sell music as an affiliate of iTunes Store (yes, you can be an affiliate for iTunes). Jesse realized there was a problem when his international traffic grew yet his income remained the same. Jesse understood that when his website visitors would come from countries other than USA, they would see an error in the iTunes store since the link was targeted to US visitor only.
Jesse started looking for a solution and to make a long story short he was hired to work for the iTunes affiliate department.
After a little while Jesse felt like he wasn't made for the corporate office life and he decided to start his own business. This is how GeniusLink (formerly GeoRiot) was born in 2012. GeniusLink provides an easy solution to a problem that most businesses, entrepreneurs and affiliate marketers don't even realize they have.
If you are an affiliate for Amazon (associate) and you send a visitor from US to your affiliate link and they buy a product, you make a commission. Now if you get visitors from other countries (Canada, UK, Germany, etc) who click on your affiliate link – you do not make any money because these visitor are usually not able to buy products from the American market place. This is where GeniusLink comes in. This tool detects where your visitor is located and automatically redirects that visitor to their respective Market Place. If they make a purchase – you make a commission.
I have tested this service and I was super stoked when commissions started pouring in from other countries. I can't even imagine how much money I missed out on over the years by NOT using this service. Another awesome thing is that you can start using it completely free (up to 1000 clicks per month).
p.s. I must mention that affiliate marketing is just one of the ways to use GeniusLink. There are many other reason why you should be looking into this service.
Let me stop spoiling the episode for you, scroll up and press that PLAY button. Don't forget to share this post with others who might benefit from this information 😉
In this episode you will learn:
Should you quit your job in order to start a business?
Why you need to pay a LOT of attention to time
How you can make a lot more money as an affiliate without doing any extra work
How to market your innovative business
How to overcome roadblocks through your entrepreneurial journey
Why you need to be an associate of 12 Amazon affiliate programs
Why Amazon invested $1 Billion in India and why you should care about it
… and a lot more!
Find out more about Jesse and GeniusLink:
Geni.us – Official GeniusLink Website (what an awesome domain!)
jl@geni.us – Jesse's email
In this episode I also mentioned 2 books:
The Obstacle Is the Way by Ryan Holiday
The Hard Thing About Hard Things by Ben Horowitz
You can subscribe to the Extra Paycheck podcast and review it on iTunes.
Check out my #1 Recommendation in online business training.
If you do have any comments or question, please do use the comment form below!
– Alex