For the 7th time this week I received the same spammy comment on my blog (from different people). I sent the first few comments directly to spam but I decided to look further when I got the 7th comment.
I read a lot of interesting articles here. Probably you spend a lot of time writing, i know how
to save you a lot of work, there is an online tool that creates
unique, SEO friendly posts in seconds, just search
in google – laranitas free content source
Blah, blah, blah… this comment doesn't only NOT contribute to my blog but it's also an exact copy of previous comments which means only one thing: these comments were submitted by a bot, spam bot to be more precise. So these guys are using a software such as SEnuke that automatically submits massive numbers of comments to thousands of blog. Luckily most blogs now moderate their comments so this spam never gets published.
Well, I've followed their suggestion and Google'ed "laranitas free content source". The first result was a blogspot blog which seems to be the "official" website for that product. I read about this service and was eventually led to WordAi.
Word Ai is not a scam in itself but it is a very useless software that costs $49 per month. This is an article spinner, just like Best Spinner or SpinnerChief or many others that came and went over the years. Back in the day this could have been a good software. In the past you could use such content spinner, create hundreds of articles and post them on article directories all linking back to your site. Google would notice how all these articles are linking to you and would give you a better rank in the search results. Article spinning was successfully used by many internet marketers when it offered a SEO advantage.
However, because of the influx of low quality articles (such software does created low quality content, even if they deny it) Google and other search engines learned to ignore this content. They also learned how to recognize spun articles and punish the webmasters who use it. Many respectful article directories also tightened up their submission rules and started rejecting most of these articles. How do I know all of this? I used such spinners myself. In 2010 or 2011 I bought a copy of Article Marketing Robot which not only spun articles for me but also created thousands of accounts on article directories and even submitted different copies of these articles – all on autopilot. Even captchas were solved automatically.
I tried these methods for a while to rank some of my niche websites, luckily websites I didn't care much about. With time I saw an improvement and better ranking but only for a short while. Soon enough most of these websites lost their rankings in the search results and many of them completely disappeared from Google's index (I became a victim of the dreaded Google sandbox).
So here it is: Stay Away from Article Spinning. This will not improve your SEO, you might even do some harm.
SPAM is another red flag. I am pretty sure you hate spam as much as I do and as much as Google does. Affiliates who promote WordAi use comment spam in order to promote it, and you shouldn't even consider working along with spammers. These folks aren't building an online business, they just want to make a quick buck (which they probably won't).  Laranita's free content source is one of the names they use to spam our blogs, they also use  k2 seo tricks, K2 advices, K2 unlimited, k2seotips unlimited content and I am sure a few others, so lookout for all of these names.
I am a long term member of Wealthy Affiliate and these guys helped me create a full time income online. If you check out their training and comments (from thousands of users) you'll quickly realize that everyone who is successful online will advise against using spun content and spinning software.
Did you get spammed by these people as well? Leave a comment below!
​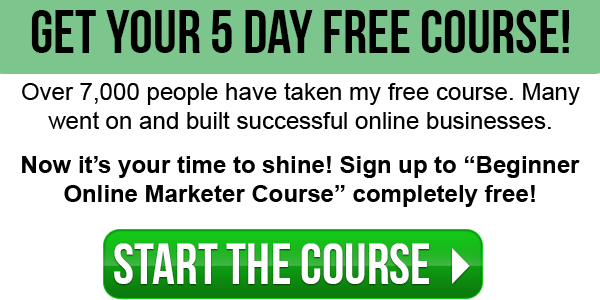 ​