In this week's episode of the Extra Paycheck Podcast I am joined by a serial entrepreneur and founder of Innclusive, Rohan Gilkes.

Also available on: iTunes | Stitcher | Tunein | Google Play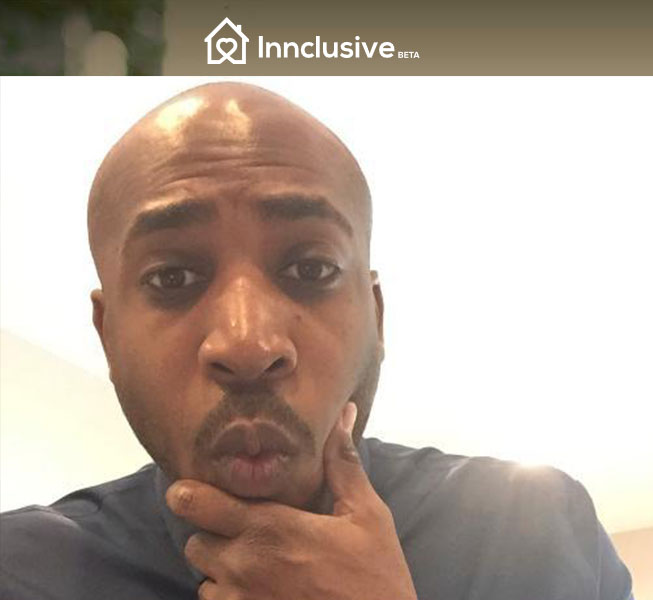 Rohan Gilkes is a serial entrepreneur. To be honest I am not even sure he can name all the successful businesses he has started by now. His latest venture however is the biggest (in my opinion). It's called Innclusive and it's an accommodation/short-term vacation rental platform developed after encountering issues of discrimination on other platforms. In short, Innclusive is going up against many other platforms in the same space, the biggest being airBnB, and it seems to be doing just fine.
Rohan started working on Innclusive in the summer of 2016 and the beta version launched in January of 2017. At this point there are over 200,000 rental properties from over 100 different countries available through Innclusive. I would call it a success, especially for a platform still in the beta phase.
This episode covers a lot of different subjects however it focuses on Rohan's new business. He explains why he launched it and how he's planning to compete with the "big guys". Rohan also explains that he definitely wouldn't have ventured in such a project if it was his first business. Innclusive is self-funded/bootstrapped which makes the story even more interesting. Yes, you can start a big business without venture capital!
We're also chatting about the notion of passive income. Rohan launched several successful businesses in the past including Wet Shave Club, MaidsInBlack, GrooveJar and a few others. At this point the businesses are "99% passive" since Rohan hired people to manage them. However it is important to note that it took years to get to this level. Rohan gives out some crucial details on this subject in the show so make sure to listen carefully. If I had to share a single tip from this part of the podcast it would be this: "focus on one business at a time, build it out and only then move on to a new project.
Rohan claims that the only difference between him and a beginner entrepreneur who hasn't made any money yet is that Rohan took action today. "Sell something" says Rohan, "that's how you start your entrepreneurial journey". And it isn't just some vague advice, Rohan actually gives real-examples on how you could use Craigslist and Thumbtack to start making money today. He also talks about doing arbitrage and how one woman is selling $50,000 worth of groceries on Amazon every single month.
These are just a few highlights from the episode and I really don't want to spoil the rest. The whole show is packed with value bombs and amazing advice from this superstar entrepreneur. Scroll up and press the PLAY button to hear the full episode.
More about Rohan Gilkes:
rohan@innclusive.com – if you need to get in touch with Rohan
Innclusive.com – official website
Other Resources Mentioned:
Groove Learning – Awesome Facebook group. Join it today and introduce yourself. Don't forget to mention that you heard about it on the Extra Paycheck podcast.
Building a $2 Million Housekeeping Business With Rohan Gilkes – Episode # 8 (the most listened episode of this show)
How To Build A $365,000 Business Within 12 Months With Kevin Pereira – Episode #4 with Rohan's co-founder
You can subscribe to the Extra Paycheck podcast and review it on iTunes.
If you do have any comments or question, please do use the comment form below! I will answer every single one 🙂
– Alex