In today's episode of Extra Paycheck Podcast I am joined by Andrew Harasewych, an entrepreneur, social media expert and total Google+ super star.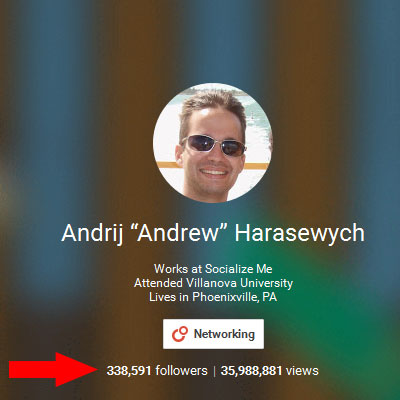 Andrij "Andrew" Harasewych is the owner of Social Media Strategy Google+ community (over 200,000 members). He is an entrepreneur who offers social media marketing services and he's a total rock star when it comes to Google Plus . Many of us have a Google+ account but if you are like me, you aren't using it properly and probably losing out on a lot of action. Today Andrew shares a lot of amazing tips which will definitely help you with your social media marketing.
In today's episode you will learn:
Why an engineer then switched to social media marketing
How to build your Google+ profile
How to find engaged users on Google+
Why Google+ is an amazing platform for small businesses
What NOT to do on Google+
Why you should be on Google+
… and a lot more!
You can find out more about Andrew here:
Andrij Harasewych Google+ Page
Social Media Strategy Google+ Community
You can subscribe to the Extra Paycheck podcast and review it on iTunes.
If you do have any comments or question, please do use the comment form below!
– Alex