In this week's episode of the Extra Paycheck Podcast we're talking about starting a YouTube channel for your own business.

Also available on: iTunes | Stitcher | Tunein | Google Play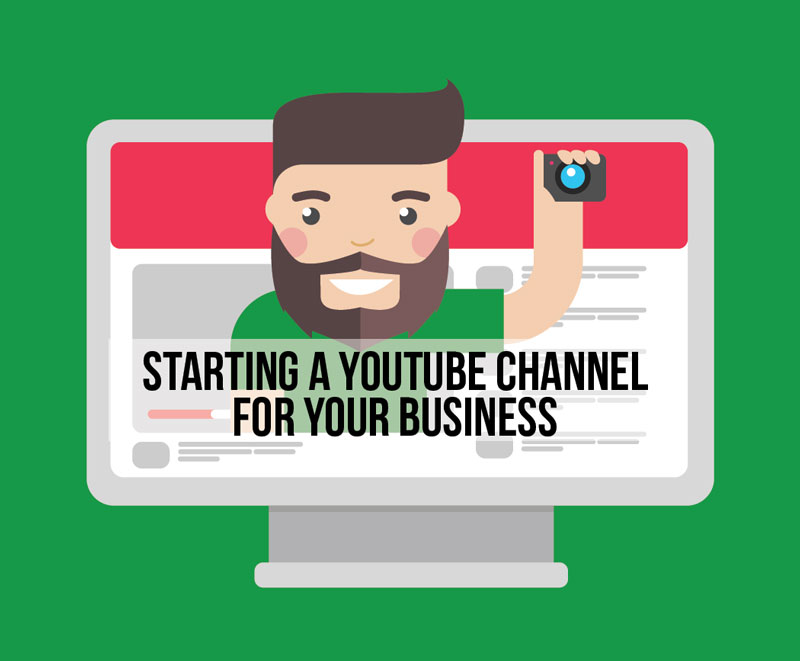 Did you know that YouTube is 2nd largest search engine (right after their parent, Google)? Did you know that YouTube is world's 3rd most popular and most visited website? Regardless of if you use YouTube or not, your customers are on it.
If you asked most 20-30 year olds where they get their information they'll tell you it's from Youtube. How to repair a car? How to set-up a website? What is the best hotel in Athens? How to buy a good fitting jacket? People are using Youtube to search for pretty much anything these days and your targeted audience is not an exception.
Unfortunately Youtube is a different kind of search engine. If your write a blog post it will eventually end up ranked on Google, Bing and every other search engine. But in order to have a presence on Youtube you'll actually need to create a video and upload it there.
The good news is that YouTube is free and easy to use. You don't even need to be on video in order to create great content for YouTube. For example AsapScience channel is closing in on 7 Million subscribers with their short animated videos. You can pay someone to create similar videos for you or you can do it yourself with software like Videoscribe. You can also do "explainer" videos by recording your computer screen and explaining how something is done (here is an example).
What I Learned From My Channel
About 2 years I started my own YouTube channel where I was going to upload my podcast episodes. However with time I decided to create more videos for that channel. Without promoting this channel I managed to get over 500 subscribers and about 40,000 views.
I know this isn't much by any means but since I am tracking my website traffic I see quite a few people coming to my blog directly from my YouTube videos. Some of these visitors sign up to my email list while other make purchases. Since some of the videos are monetized this channel is also earning $15-$20 per month which is really nothing but it is a cool bonus.
Besides getting traffic and even affiliate commissions YouTube also offers some great insights. I know that 40% of my viewers are 25-34 years old. I also know that 75% of them are men. This information is crucial and will help me make future videos since I know exactly who I am targeting.
Also I pay attention to "Audience retention". This helps me understand that most of my audience prefers 5-minute long videos. This will also influence my future videos, making them shorter and more relevant to my audience.
Spoiler: Should you create a YouTube channel for your business? Of course you should.
I share many more details and ideas throughout the episode so scroll up and press the PLAY button to hear the full episode.
You can subscribe to the Extra Paycheck podcast and review it on iTunes.
If you do have any comments or question, please do use the comment form below! I will answer every single one
– Alex