In this week's episode of the Extra Paycheck Podcast I am joined by an entrepreneur, CEO and co-founder of Genius Link, Jesse Lakes.

Also available on: Spotify | Stitcher | Tunein | Google Play | YouTube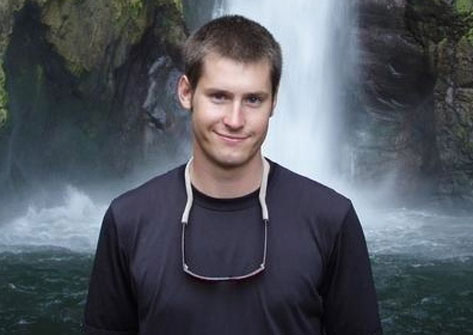 About 2 years ago Jesse Lakes came on as a guest to this show. You can (and should) listen to episode #53 where we talk more about Jesse and his entrepreneurial story.
In this update episode we're talking about Genius' challenges, improvements and growth. Not too long ago Amazon came out with its own service that helps you monetize your affiliate links on International Amazon platforms, it's called OneLink. Jesse and I are both very happy to see that Amazon finally understood the importance of such service. Unfortunately there is a LOT of work that needs to be done on this new service. Here are just some of the issues:
Net very easy to implement
Might slow down your site
Takes too long to load the Amazon product page
Results (link translation) isn't always accurate
Gets blocked by Ad Blocker
Only full amazon links can be used with OneLink (amzn. to does not work!)
Today we're also discussing several important rules that apply to Amazon associates and how braking these rules can get you banned from the platform. We've all heard that you can't buy products through your own affiliate links and you can't ask your friends and family to purchase through your referral links. I haven't heard of anyone getting banned for this (yet), however many people report not receiving commissions in these situations so Amazon certainly knows what's up.
However there are other rules that most associates break. Amazon does not allow you to hide the fact that you are linking to Amazon. For example using a service such as Genius does in fact break Amazon associates rules. However, a simple disclosure or mention of Amazon usually clears it all up. So instead of saying: "Buy this product at www .link . com" you should say: "Buy this product on Amazon at www . link . com". It's that simple.
FTC (Federal Trade Commission) also requires a full disclosure of all affiliate links and paid advertising. The Verge reports that 90% of affiliate links on YouTube and Pinterest are not disclosed and I think FTC is just too busy to go after every single piece of content online. However, some of the bigger influencers started receiving warnings and reminders on this issue. It's only a matter of time until FTC figures out a way to deal with this so make sure you are fully compliant.
This episode is packed with awesome value content so make sure to scroll up and listen to it!
Find out more about Jesse and GeniusLink:
Here is how Link Translation works.
How to get you Amazon Associates account banned (VERY important read)
The Amazon Associates Guide to Collecting International Commissions
jl@geni.us – Jesse's email
Legitimate Work From Home Jobs that pay in 2020
Scroll up and 

press the PLAY button

 to hear the full episode.
You can subscribe to the Extra Paycheck podcast and review it on iTunes.
If you do have any comments or question, please do use the comment form below! I will answer every single one