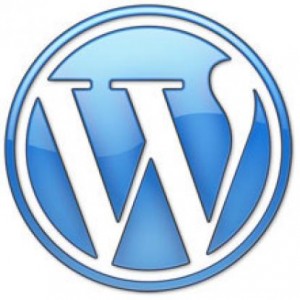 I have received quite a few e-mails from folks asking how to build a website since I also talk about "How easy it is to build a site" even if you have no experience. I've been in your shoes as well, no too long ago I couldn't even imagine myself owning a website, let alone building one. It turned out to be easier than I thought. Today I have spent a few hours so I could put up this free tutorial on building a website (with pics and even a video!).
We will be using WordPress because it's very easy to work with and because Search Engines simply LOVE it. Are you ready?
Domain Name
1. You would need a domain name for your website. I always try to get the domain name as my main keyword. Let's say you are building a website to help people "get rid of acne". In that case you should try to get a domain name: getridofacne.com if not available, try getridofacne.net, getridofacne.org, get-rid-of-acne.com or even getridofacne.info. If none are available, you can add a word (ex: getridofacneFAST.com) – be creative. However, keep in mind that .COM always ranks better than the other domain extensions.
I buy all of my domains at GoDaddy, they are cheap, reliable and easy to manage. By now I have purchased a total of 50-60 domain names with this company and I can't complain. Once you buy your domain name, do not close the site, we'll need it again. Make sure to Use This Link To Get 30% Off Your .Com Domain!
Hosting
2. To build a good site you would need a to buy a hosting plan. I have tried free hosting plans many times and haven't found a single one that worked properly. They either force you to display loads of ads on your site or their servers go down hence making your website unavailable to the rest of the world.
I have also tried 4 different hosting companies and for the past 3 years I have been using Hostgator. They are very reliable, the 24/7 support is great if you have any questions and the price is incredibly low. Select a Baby Plan (it's about $7 a month) – it allows you to host UNLIMITED number of websites on that same plan which is awesome.  When at the checkout, remember to use coupon: EXTRAPAYCHECK  to get 25% OFF your order. Hostgator will offer you a domain name – do not get it. They charge double of what GoDaddy charges, also you already have a domain (from step 1 of this tutorial). Also, you probably will buy more domains as you grow your online business and it's better to manage them all in one place.
Domain Name Set Up
Once you have your hosting account, you need to add your hosting information to your domain name. On the GoDaddy site, click on Domains -> Domain Management. Next to your domain name, click on the little plus then Manage Domain. This window will open:
You would need to make sure that the correct domain is chosen on top (if you have more than one), then at the bottom click on SET NAMESERVERS. Now, remember that e-mail you received from Hostgator? At the bottom of it they provided you the address of your two (2) name servers. You would need that information. So, in GoDaddy click on set nameservers, erase what's written in there and type in the ones from hostgator. You need to type in both of them.
Then click on SAVE (or OK?) and you are done with GoDaddy for now. This change usually takes a few minutes. The first domain name is now set and you are ready to build a site. If you want to buy more domain names (build more sites) you will use the SAME name servers from Hostgator, so keep that e-mail safe!
Hosting Set Up
(THIS STEP ONLY APPLIES TO ADDITIONAL DOMAINS THAT YOU WANT TO SET-UP) If you need to set up more sites, you will need to buy more domain names. After you configure the name servers inside GoDaddy. Then you would add these domains to your hosting plan (if you chose the Baby Plan as I told you, you can add unlimited number of sites to the SAME hosting plan). To set up these additional domains you will need to login into your hosting cpanel. Cpanel is the name of the dashboard inside the Hostgator. Accessing the cPanel is easy and will soon become a habit for you.
In order to access cPanel, type the following inside your broswer's address bar: YourWebsite.com/cpanel
You will be prompted to enter your username and e-mail address (you chose these when you purchased your Hostgator account). Once inside, you will see a panel with lots of different icons, let me make you happy –  you'll never use most of them, so relax. Now, to add another site to your hosting, you will click on Addon Domains:
Make sure to click on Addon Domains and not Subdomains or Parked Domains. Once you click on it, the following window will open:
You will have to type in your domain address and your password (twice), the other fields will fill up automatically. When you are typing in your domain name, make sure to not forget the extension .com .net etc). Then click on Add Domain. If you configured the name servers for that domain within GoDaddy – your website is now live and ready to make you rich!
Installing WordPress
I used to waste a lot of time installing WordPress manually. Sometimes things would go wrong and after installing things for an hourI would have to delete everything and start from scratch… this was until I found out that Hostgator offers very fast and easy WP set-up! In your cPanel, look for Fantastico button:
Click on that Happy Fantastico De Luxe Face and it will open another page that might look confusing at first. On the left site, click on WordPress, then in the next window click on New Install and fill out the details.
You need to chose the domain where you'd install the WP
Leave the "Install in directory" field empty
Chose your login name
Chose a password
Chose a nickname (could use the same one as admin) this name will show on your site when you make a post
Type in an e-mail address you would use for the site (it can be a gmail or any address you want)
Enter the name of your site. Usually your keyword. (ex: Get Rid of Acne)
Enter description of your site (such as:  Best Solutions for Acne Problems)
p.s. Notice that all of this info can be modified later on within the WordPress.
Click on Install WordPress and let it run for a minute or so. Once it's done, you will see a message telling you the database was created, then just click on Finalize and you are done! Your website is SET and ready to go!
Setting Up WordPress
If you go to YourWebsite.com – You will see your site exactly how everyone sees it. Now it's time to modify your site; add some content, add some photos, tell people who you are and maybe even add some advertising?
To access your WordPress you will need to go to YourWebsite.com/wp-admin   – go ahead and add this address to your favorites, you will need to visit it rather often. Once you go to this address you will type in the username and passoword that you chose while installing WordPress with Fantastico. So how to work the insides of your site? Here is the video I just created for you:
So there it is; $7/month to host an unlimited number of sites. $7.5/YEAR for a domain name and half an hour to set it up! Once you set up your first site, you'll see how easy and fast it really is.
Do You Have any Questions about creating your website? Make sure to comment below and I will get back to you ASAP 😉
Alex