Starting April 21st 2020, Amazon associates (aka affiliates, publishers, influencers) will start seeing much lower commissions. Amazon announces huge cuts in their affiliate structure and these cuts will hurt many of us.The commission rates for furniture and home improvement products are going from 8% to 3%. Grocery products to 1% down from 5%, health & personal care also all the way down to 1% from 5%, most other product categories will be affected as well.
As example, a beauty vlogger who was earning 5,000$ in monthly commissions would only earn 1,000$ now. A home improvement blog that pas pulling in 10,000$ per month will now only see less then 4k. A part time mommy blogger who was teaching you how to eat healthy and earning 300$ in commissions will go down to 100$.
The news has been announced for affiliates promoting in the US marketplace but I am sure that Canada, UK, Germany and all the others will follow shortly.
New to Affiliate Marketing?
Check out my FREE course!
Why This Sucks
Amazon had an amazing growth strategy. They offered to pay a commission to every single person who would bring them a paying customer. In 1996 Amazon launched its affiliate program, following the success of William J. Tobin, founder of PC Flowers & Gifts who came up with the concept of affiliate marketing in 1989.
As more and more people gained access to Internet (and online shopping), Amazon relied heavily on its associates (aka affiliates) to bring them traffic and paying customers. Many argue that Amazon would have never became as big as it did without the affiliates. I agree with this.
In 2017 Amazon reduced commissions in certain categories, some from 10% to 8% and others from 8% to 6% and it wasn't pretty. I remember that year as many bloggers panicked, called it an end of era and so on. However most associates decided to stay with Amazon because commissions of 4%-8% on most products still made sense. I doubt it will be the same for 1% commissions.
This news also hits us during the Covid-19 pandemic and a lot of associates are taking this move very personally and with a lot of pain. Thousands of affiliates felt "safe" when it came to their income because Amazon sales keep on rolling in.
However it seems like Amazon has forgotten about the people who made Amazon what it is today. It sucks but I think it was expected. If you followed Amazon in the past 5 years you've probably noticed how poorly they treat their FBA sellers. By constantly increasing FBA/storage fees and removing novelty products to simply launch the same product under AmazonBasics brand. It was only logical that associates were next.
What To Do Now?
Some people are speculating that these commissions cuts are temporary. Others are blaming the corporate greed and capitalism. But the only fact that you actually need to know (and probably already do) is to NOT keep all your eggs in one basket.
Amazon ran the most popular affiliate program for 2 reasons. 1. it was accessible to pretty much anyone in the world. 2. They allowed you to promote any product imaginable. Promoting Amazon's products was easy, simply because your customers already know Amazon and trust Amazon.
Now is a great time to look beyond Amazon. Diversifying your affiliate income is a great idea and besides potentially increasing your earning it will give you more control over your business.
Diversify Your Income Streams
This shouldn't apply only to your affiliate income but to your online business in general. Getting attached to one platform is comfortable but very risky. Since affiliate marketing has been around for the past 30 years, you've got a lot of options. There are numerous affiliate networks as well as independent affiliate programs. Picking the right affiliate program depends on your business and your niche.
Let's start with independent programs.
Independent affiliate programs
Lots of companies decide to run their own, in-house affiliate programs. This gives them more control over the program and usually costs less than joining one of the big networks. This also allows them to pay a higher commission to affiliates since they're saving on network fees.
Search for affiliate programs
One of the easiest ways to find such affiliate programs is to simply search for them on Google. If your niche is baby strollers, search for a term like: "drones stroller affiliate":
You'll find several DRONE related brands and websites with affiliate programs. Most of them offer 4% to 8% commissions. Some professional drone training courses pay you as much as 70% per sale. Here are some other key phrases you can use:
drone affiliates
drone partner program
drone associate program
… of course replace the word "drone" with whatever product you are promoting. If you know of specific brand you want to promote, you can also search for that name plus the word affiliate or affiliate program. You can also go directly to these brands' websites and look for a link to affiliate or partner program. These links are usually at the very bottom of the site.
Ask for affiliate programs
Some companies might have affiliate programs which are not advertised. For example, I am an affiliate for Libsyn, one of the biggest podcast hosting platforms. They do not have any links or mentions of their affiliate program on their website. Since I use Libsyn to host my own podcast and really enjoy their service, I sent them an email asking if they had an affiliate program of some sort. As it turns out, they do. In order to join that program you need to be their customer and you need to meet some other requirements.
Eventually they've set me up as an affiliate and now I can promote Libsyn.com. Please note that this is NOT an affiliate link, they do not use those. If a new customer signs up to their service and uses promo code "ALEX", I will get a commission. The customer will also get the first month of service completely free.
My point is, if you want to promote a product or a service from a company that does not seem to have an affiliate program – simply ask them. They might have something to offer.
By the way, if you want to start a podcast, here is my complete and incredibly detailed podcast guide.
Affiliate Networks
We can almost call Amazon an affiliate network simply because of the variety of products you can promote for them. However, proper affiliate networks could be amazing alternatives to Amazon's associate program. All respected affiliate networks are free to join (for affiliates) and they often offer higher commissions than Amazon.
Here is a list of reputable affiliate networks you should check out:
ShareASale
This networks has been around for as long as I can remember. They have over 4,500 merchants onboard, 1,000 of them are exclusive to ShareAsale, they cover every niche possible. From physical products, to services, to subscription boxes – ShareAsale's got it all.
The platform is fairly easy to navigate. The payout is done on monthly bases and the minimum payout is 50$. Direct deposit (even international) is free, you can also request to be paid by check or wire transfer, for an extra fee.
CJ Affiliate
CJ Affiliate (formerly Commission Junction) first launched in 1998. It now offers you access to over 3,000 merchants with many big names such as GoPro, J Crew and many others.
The platform takes some getting used to and is not newbie friendly. The minimum payout is 50$ and happens once per month. You can request a payment through Direct Deposit, check and Payoneer (for affiliates outside of U.S.)
Please note that most merchants on CJ will review your applications and decide if they want to work with you or not. If the website you provide as reference is not active and does not get much traffic – you'll most likely get rejected. This is totally understandable. If your website is not active you should be concentrating on creating more high quality content rather than trying to monetize it. You can't monetize a site that doesn't have any traffic anyway.
eBay Partner Network
Ebay also has its own affiliate program called eBay Partner Network or simply EPN.
Ebay has over 1 Billion active listings and you get to promote all of it. eBay network has a minimum payment of 10$ and allows you to get paid by PayPal and Direct Deposit. The commissions vary from 1% to 6%, depending on the category and the country where the seller is based.
Although I am an eBay Partner, I have promoted only a few items from their catalogue.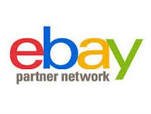 Rakuten
Rakuten Marketing (formerly LinkShare) started in 1996 so it's one of the oldest affiliate networks.
They work with 1,000+ merchants in different categories and niches. From popular clothing brands to national car rental companies – some of the biggest names can be found on this platform.
Payout usually takes longer than most other networks but that's the only negative point I could come up with. Rakuten prefers to work with high profile affiliates. If you don't have a big following on social media or on your blog, it'll be hard to get approved.
Pepperjam
Pepperjam was established in 1999. However, I've never had a chance to work with them. This network somehow flew under my radar for all these years.
Pepperjam is partnered with 1,000+ merchants and includes brands such as Puma, Bath&Body Works, Ace Hardware and many others. Pepperjam pays out twice a month and has a minimum payout at only 25$. U.S. affiliates can get paid by PayPal, check or direct bank deposit. All international affiliates can only be paid by PayPal.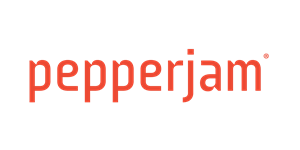 Clickbank
Last but not least: Clickbank.
Clickbank launched in 1998 and is probably one of the biggest retailer of digital goods. Many courses, eBooks, software and other digital products are retailed through this network.
I've had a great run with Clickbank in 2008-2010, both as affiliate and a seller. Here is an old screenshot from my Clickbank daily earnings.
However the recession of 2008 (which hit hardest by the end of 2009) made me concentrate on other income sources. In the end your success depends on your niche and marketing strategy. Many products on their marketplace pay as much as 75% commissions! Definitely worth checking out.
There are many other affiliate networks but this list should keep you busy for a while.
Final Thoughts
Let's talk about commission cookies.
An affiliate program usually sets a cookie whenever a potential client clicks on an affiliate link. Amazon cookie lasts for 24 hours (I believe it's the same for eBay). This means that a potential customer needs to make the purchase within 24 hours in order for you to receive a commission. If they add the item to the cart and decide to check out 3 days later – you lost a commission.
Most of the networks mentioned in this post set a cookie for 14, 30 and even 60 days. This means that if a customer decides to make a purchase several day and even weeks after clicking on your affiliate link – you'll still get paid. Since the longevity of a cookie varies from one seller to another, affiliate network always display this information to you, right next to the commission rate of the product.
New to Affiliate Marketing?
Check out my FREE course!
The main reason to keep promoting Amazon products is the fact that sometimes you simply won't find a network or affiliate program that retails that exact product. I also enjoy the fact that when I refer a customer to Amazon with Product A but they end up also purchasing Product B, C and D in the same session – I get a commission for all of those products.
Will I personally stop being an Amazon associate? Nope. However I will definitely test a lot more with other networks.
Looking for other work-at-home opportunities? This blog post reveals 12 legitimate online jobs that pay in 2020!
Got questions? Use the comment form below.